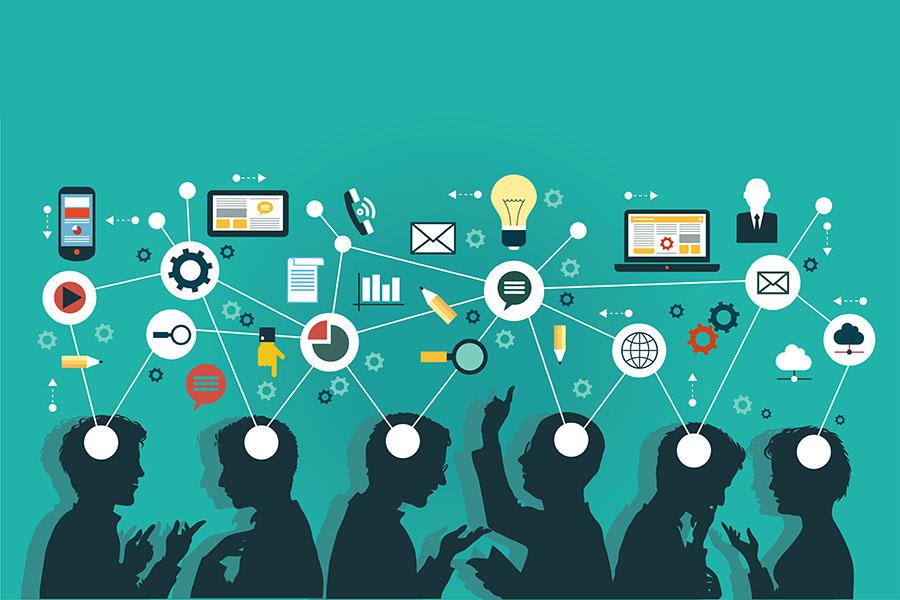 />
Community learning or group learning environments offer numerous benefits to learners. Community learning has evolved tremendously over the years to become more enriching and empowering for students. Students can connect meaningfully with their social and physical surroundings through community-based learning. According to experts, the fun element in community-based learning helps students complete their courses better.
Currently, the Metaverse is making inroads almost into every sector, and the education sector is no exception. Metaversity, derived by combining the terms Metaverse and university, is currently the buzzword that is all set to transform the education sector by doing away with the shortcomings of online learning. But before delving deeper into the concept of Metaverse and Metaversity, let's focus on the advantages of community learning:
A community's greatest asset is its network. Being part of a community with a strong bond where everyone has grown together (for example, a school or college) adds a lot of value to a student's life.
Students who participate in community-based learning programs can retain information for extended periods.
In community-based learning, students do not want to be left behind. Moreover, if the course is divided into levels, students will want to move with their peers and do their best to succeed.
When students see their fellow batchmates working hard, they get inspired to learn from them.
Moreover, if a student gets stuck, they get help from the community easily.

E-learning has significantly evolved since the late 1990s' PC-internet boom. Additionally, with the advent of mobile computing and social media platforms, the concept of microlearning, an approach to delivering information in short chunks, became popular through smaller, engaging video-based learning programs. Now, with the advent of the Metaverse, industry experts are speculating that we are entering the third era of computing.
Metaverse- the next big thing in education 
The Metaverse is a virtual learning space that can substitute static web pages on PCs and smartphones with 3D environments in which we participate as fully immersive avatars. The Metaverse can serve as a bridge between the physical and virtual worlds using Augmented Reality (AR), Virtual Reality (VR), and other related technology.
The best thing about the Metaverse is that it facilitates social interaction so that learners are never alone in the Metaverse. Unlike a scheduled Zoom call, which closes all communication when you hang up, the Metaverse is constantly bustling with activity and allows for seamless peer interaction. This shift has far-reaching ramifications for capability development and education. Thus, the Metaverse has the potential to solidify community learning to a great extent.
Distributive learning is the essence of the meta-university concept. It helps students access education through various pedagogical methods, including smart classes, online learning, and more by using information technology resources.
How can metaversity facilitate community learning? 
With the outbreak of the Covid-19-induced pandemic, online classes gained significant popularity. However, the pandemic also exposed the shortcomings of online classes as an isolated and monotonous experience for learners.
Since humans are social by nature, group learning models provide us with better opportunities to foster critical thinking skills. Moreover, when students can thrive in community-based learning, why should online learning be a lonely experience? This is where Metaversity comes into play.
Some of the benefits of Metaversity are as follows:
Through this 3D virtual world, users can engage virtually through advanced technologies such as virtual reality (VR), augmented reality (AR), social media, and online gaming platforms. Also, Metaversity's three-dimensional classrooms allow students to interact with their teachers and classmates virtually.
Metaversity offers a perpetual and real-time environment that is permanently active.
It offers a social learning platform that facilitates collaborative learning.
Metaversity also transcends geographical barriers. A metaverse-based learning setup allows students from any geographic location to be involved and learn beyond the confines of a traditional classroom.
The Metaversity program fosters healthy peer pressure, which aids students in their academic pursuits.
Furthermore, Metaversity enables students to participate in various co-curricular activities such as arts, sports, music, dance, and quiz, in a virtual setup. They can also take a virtual campus tour from their homes using VR headsets.
Community members form strong alumni networks after graduation.
Final thoughts 
Social interactions largely shape human behaviour. Furthermore, social interactions foster a spirit of learning, cultural awareness, and community building among students.
Considering the above factors, it seems logical to assume that though the concept of Metaversity is in a nascent stage, it is all set to bring the best educational practices and revolutionise the existing education system. Additionally, Metaversity will also reconstruct the educational framework in a more sophisticated, innovative, and relevant manner by eliminating the boundaries of the physical world. Thus, education ecosystems must start gearing up to explore the benefits of Metaversity to the fullest.
The author is founder and CEO, Invact Metaversity.
The thoughts and opinions shared here are of the author.
Check out our end of season subscription discounts with a Moneycontrol pro subscription absolutely free. Use code EOSO2021. Click here for details.